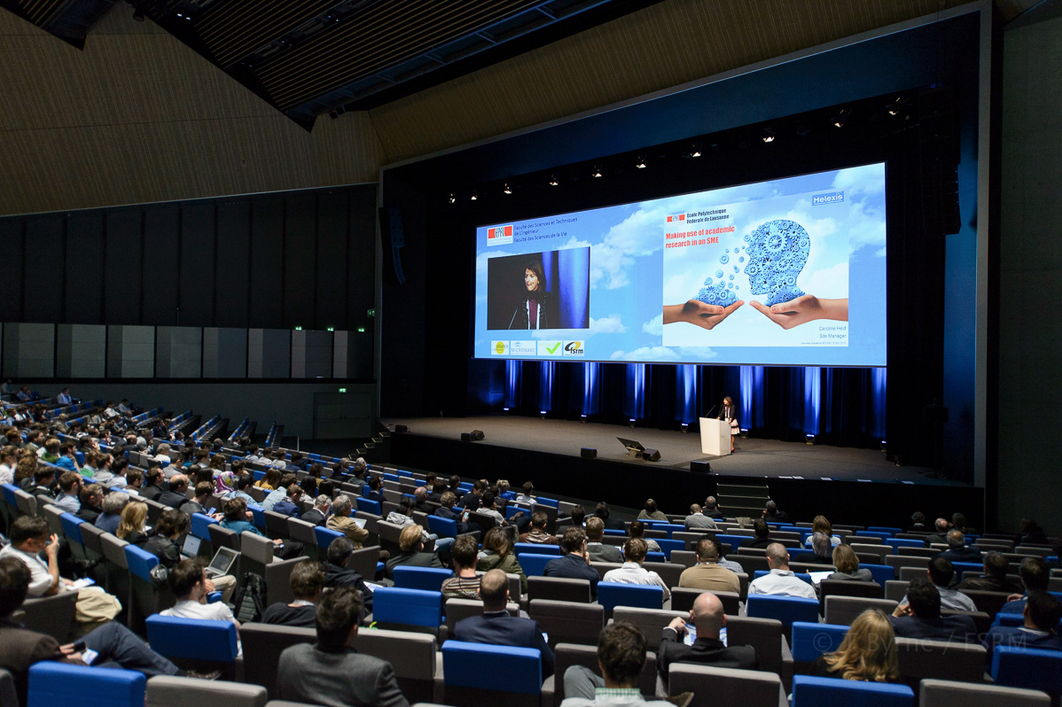 EPFL Industry Day 2016 in webcast: where industry, research scientists and students meet.
65 research labs – 130 industry representatives – 250 Master students – 90 individual meetings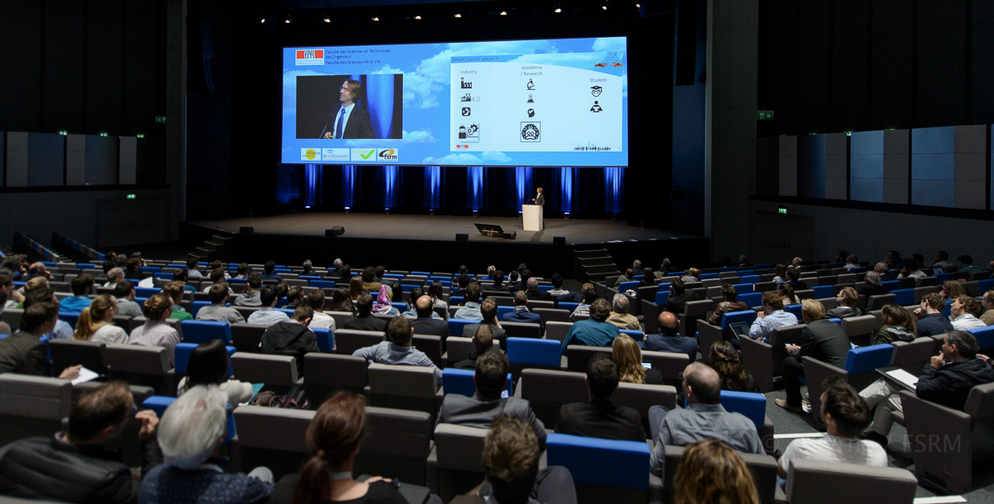 The event allowed industry representatives to learn about the state of research in the faculties of Engineering Sciences and Technology ( ITS) and Life Sciences (SV) , to meet representatives labs , and learn about the different commission support tools for technology and innovation of the confederation (CTI). All presentations are available on webcast with Klewel. Link to pitches of corporate companies.
Academic Keynote (in English):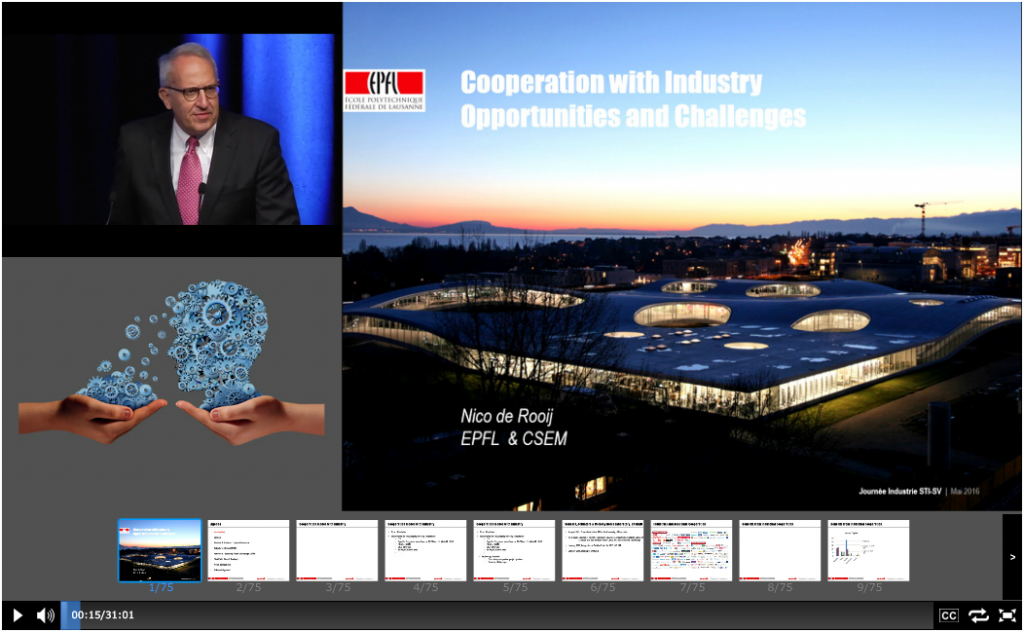 Industrial Keynote (in English):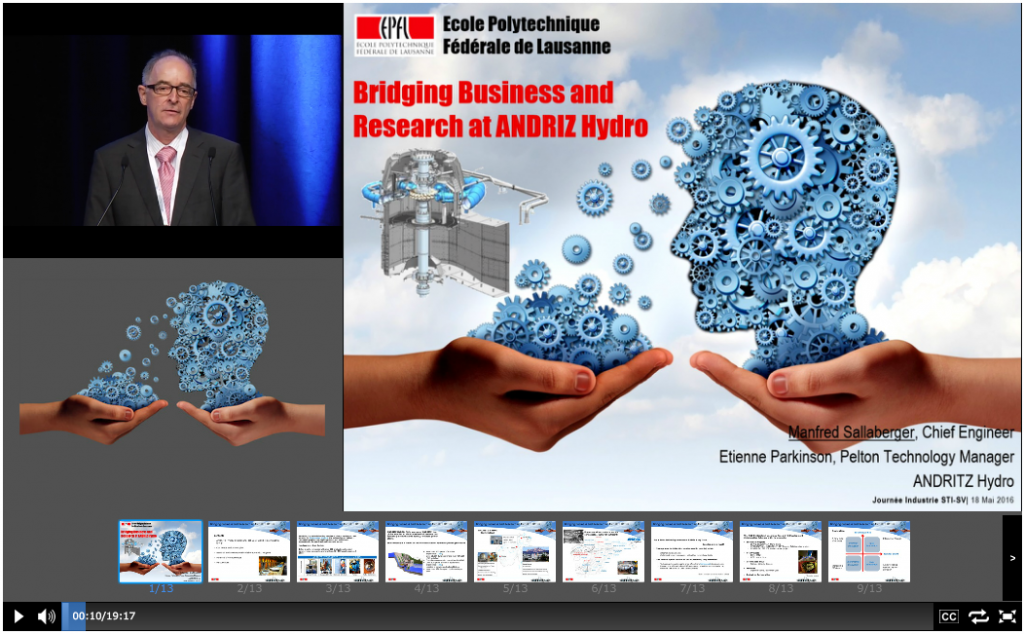 Research activities in 5 EPFL institutes and their potential applications
Succes story : testimony of students :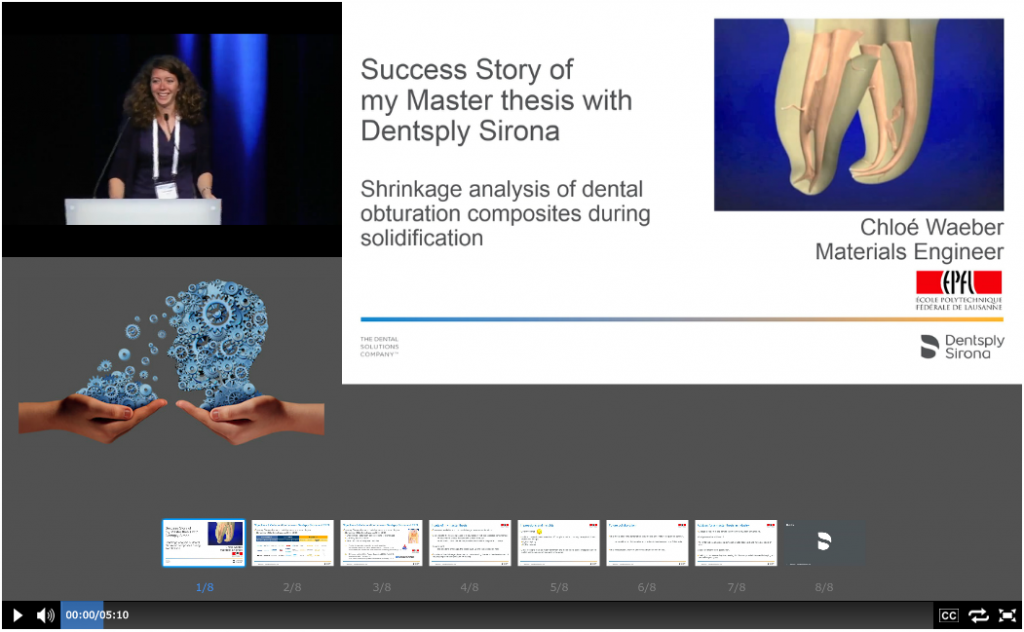 Find all the pitches on video with Klewel.
Pitch of Logitech: Who does not know Logitech ? Logitech help people to enjoy their pc more. They connect people with digital experience that they love with accessories and peripherals. Lately they boost with gaming.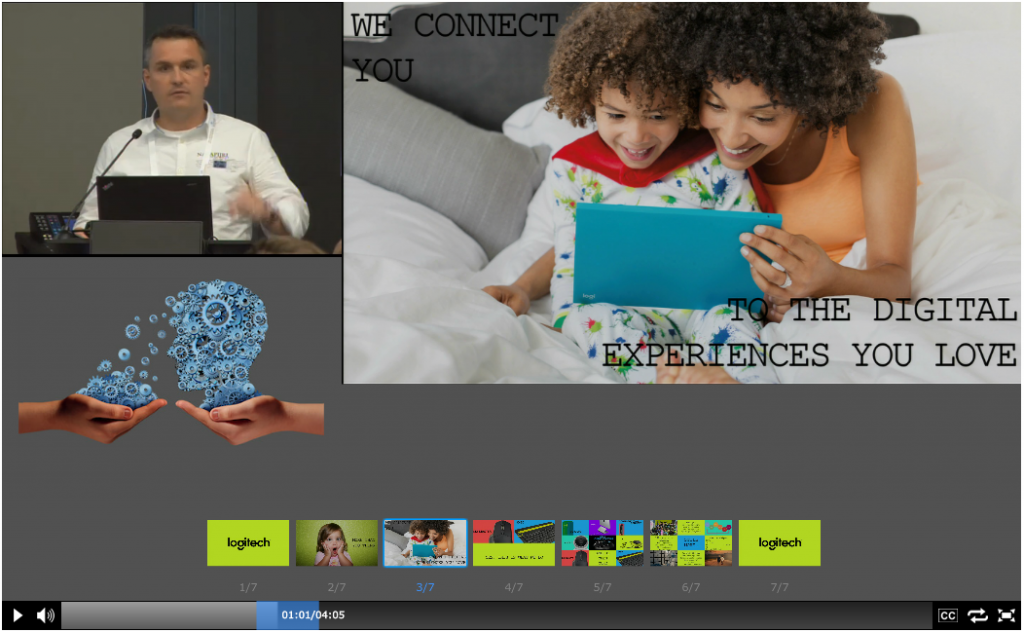 Nestlé Institute of Health Science: With their real intention to enhancing people's quality of life through scientific innovation. How nutrition can improve or maintain our health.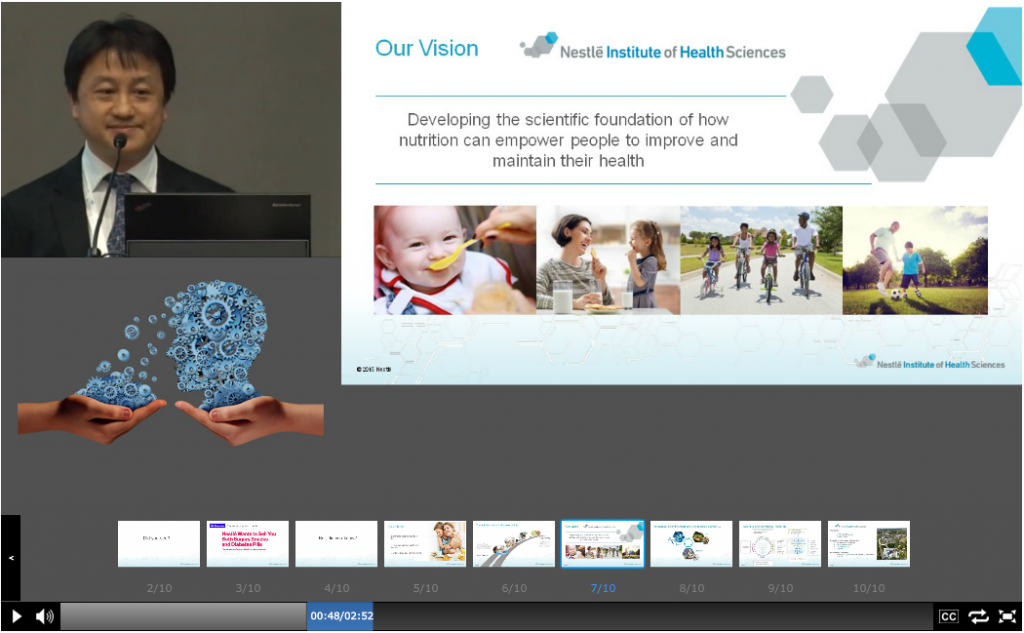 Pitch of ABB. ABB is the global leader in power and automation. ABB created the first electrically powered industrial robot. Many innovations for example : ABB's Azipod propulsion systems reducing energy consumption and greenhouse gaz emission by up to 25%, world's mot powerful underground and subsea power and transmission cable system and YuMi, a robot which allows to work hand in hand with people.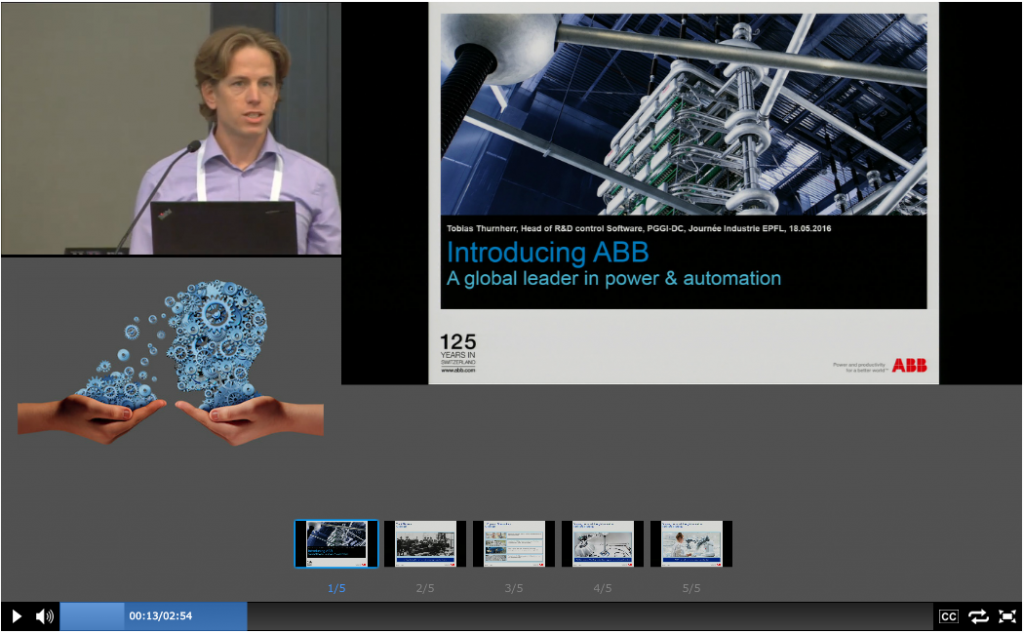 Links:
If you also want to strengthen your visibility on line, do not hesitate to contact us at following phone number +41 27 722 43 42.