Swiss ICT, Switzerland's leading association for information and communication technology has nominated its ten favorites for the yearly Swiss ICT award; 5 each in the two categories "Swiss ICT Award 2014" and "Swiss ICT Newcomer Award 2014".
Martigny-based software company Klewel with its Triskel webcasting platform, has been nominated along with 4 other companies (Cyberfish AG with its Cybermedical Community, Swiss Federal Office for Topography Swisstopo with its map visualization tool, iart AG with its Mega Faces and UBS Swiss bank with its e-banking & Mobile Banking App) for the prestigious Swiss ICT Award 2014 in the main category. The awards, regarded as the 'Oscars of the Swiss IT Industry', are the only ones of its kind in Switzerland. They annual ceremony will take place on November 5th 2014 at the KKL congress center in Lucerne.
The aim of the awards is to recognize Swiss IT companies with a track performance record in the areas of innovation and customer acquisition. Klewel has achieved international recognition for its flagship solution, Triskel webcasting platform and service, which is currently used by world's most renowned institutions such as Nestlé, Shire Pharmaceuticals, Philip Morris International, United Nations, Swiss Bank BCV and EPFL, among many more.
The winners will be selected by a 12-member independent and interdisciplinary jury which includes some of the most respected individuals in the Swiss IT scene. The full Jury list can be found here.
Each nominee is eligible for the Swiss ICT Public Award which will be open to public voting starting in September through https://www.itmagazine.ch.
About Klewel

Klewel ensures the visibility and continued existence of events such as conferences, workshops, congresses thanks to innovative webcasting technology. We are active in the international event industry in the domain of knowledge management, corporate communication. Nestlé, Swiss bank BCV, Shire Pharmaceuticals trust us. Klewel provides webcasting, leading edge solutions for efficiently capturing, publishing, distributing and searching the information contained in multimedia digital recordings.
About the Swiss ICT Awards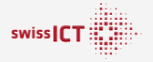 Regarded as the 'Oscars' of the Swiss IT Industry, the Swiss ICT Awards is the only one of its kind in Switzerland and has taken place on a yearly basis since 2008. The high standard of winners from previous years confirms that the Swiss IT Sector's potential for innovation. Applications for the ICT Awards are open to all Swiss IT companies in the categories of Newcomer and Champion, provided they fulfill certain criteria. Each nominee must exhibit high levels of innovation and a potential for development, they must be located in Switzerland, and customer-focused.
For more information: https://www.swissict-award.ch
Klewel contact page, Call us: +41(0)27-722-43-42
Check out our jop opening page, we are looking for an Executive Sales Representative. Maybe you want to join Klewel team and we are looking forward to hearing from you or you may know someone who could be interested in this job offer.
For a French version of this blog post: on TheArk blog.