Open position [Download the PDF version]
Klewel is a Swiss company active in the field of webcasting. We provide cutting-edge solutions for efficiently capturing, publishing and searching recorded conferences, events and corporate presentations.To strengthen our team located in Martigny in Switzerland and to further develop our innovative webcast solution, we are looking for a:
Responsibilities:
As a technical project manager, you participate in the back-end developments of Triskel, our webcasting platform. This includes maintenance of existing code, scaling, planning and implementation of new development tasks.
Technical prerequisites:
You are passionate about web development.
Experience of Python language and Django framework.
You are comfortable with Git source code management tool.
Experience with Celery asynchronous task management system.
You have at least a Bachelor's degree in Computer Science and at least 5 years of experience in back-end development.
Expected personal skills:
You are organized and autonomous. You speak French and English.
Project and team management ability, you are attentive, with an analytical mind.
You are generally interested in all areas of computer science.
Would be a plus:
Experience with Elasticsearch and AWS.
Interest in front-end technologies.
Knowledge of the Qt framework for our multimedia recording applications.
What we offer you:
You will benefit from a flexible and stimulating working environment with excellent working conditions. You will be involved in the development of an innovative product that has proven itself to a demanding and prestigious clientele. You will be able to contribute to the vision and development roadmap of the company. If you like mountains, fresh air, you will definitely enjoy the sunny Valais region.
If you recognize yourself in this job offering, apply here. Remuneration will depend upon the candidate's education and experience.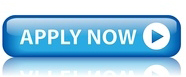 This post is also available in: French