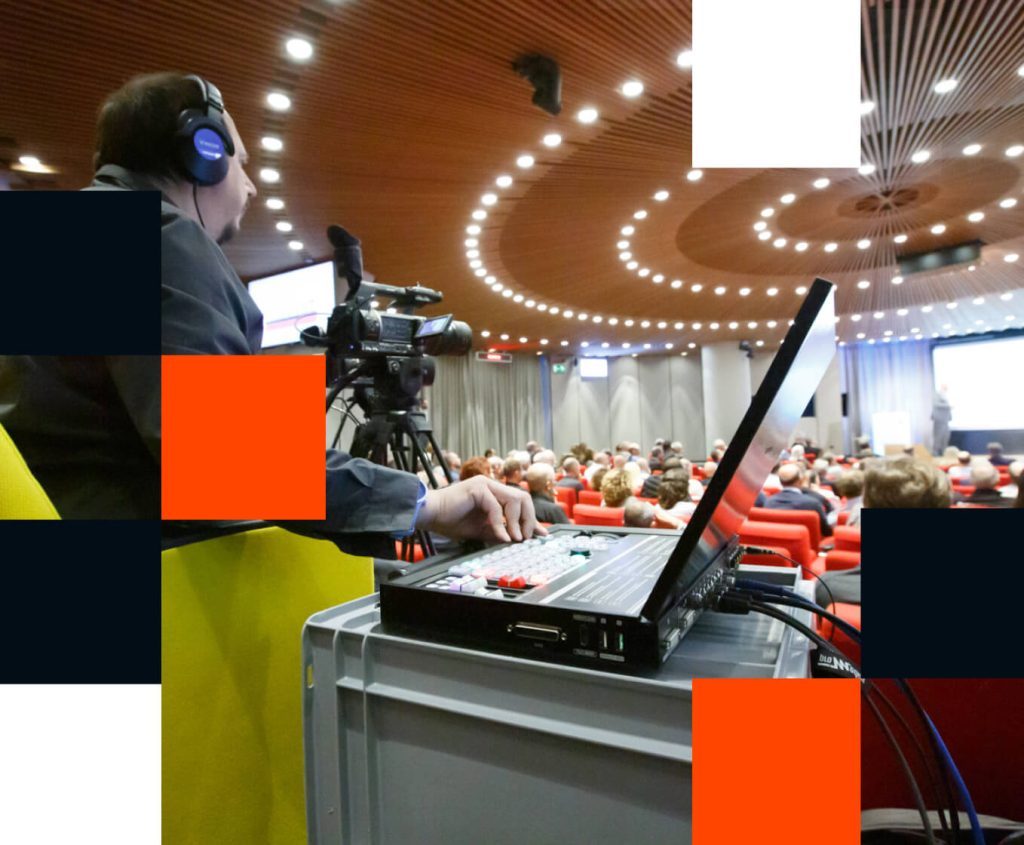 Swiss-based international audiovisual service provider
Together for the success of your event. Reliability, quality and tailor-made services are in Klewel's DNA. Call on our expertise, showcase your conference and make it a source of inspiration.
Why do you need an audiovisual service provider?
Because it's a highly specialized profession.
Having the right equipment is a good start, but using it requires thorough knowledge and context-specific expertise.
Successful coordination is synonymous with success.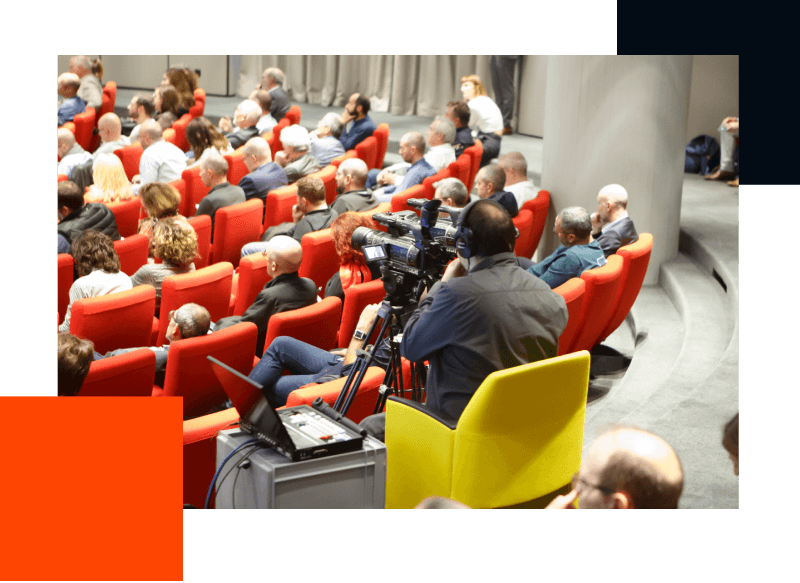 Because audiovisual is about sound and image.
Mastering a sound system involves understanding the subtlety of signals, selecting appropriate material, setting equipment parameters, interconnecting them, and installing and securing them.
As for the video, adjusting luminosity and contrast and making multiple calibrations according to the place and the time of day are notions only specialists possess.
To create an image that enhances your event, you must also master the art of lighting.
Because the audiovisual signals are digital.
Managing the technical side of an event is not something you can improvise. Audiovisual service providers must have a solid grounding in capturing and an extensive background in computer infrastructures and networks for live streaming.
Not to mention post-production. Effective control of the process ensures fast content delivery and near real-time responses to various requests.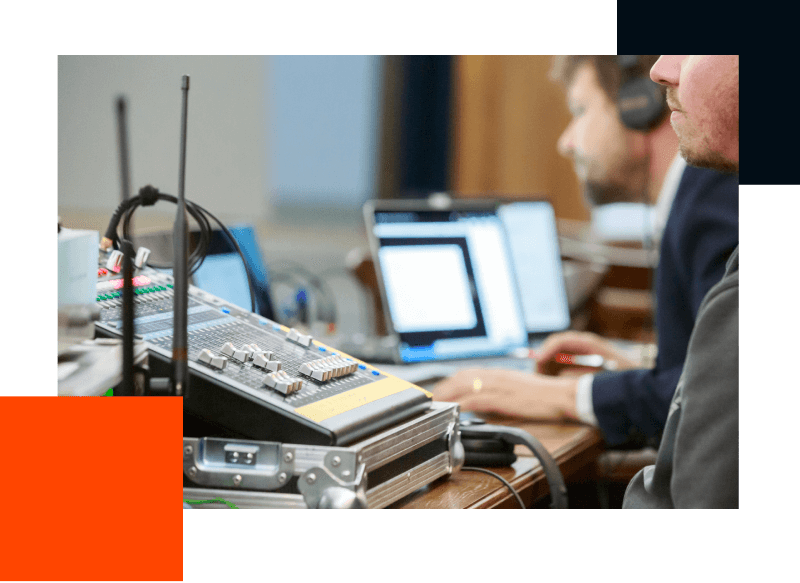 A dynamic, human-sized audiovisual service provider at your service
Our team members have specialized training, specific skills, and extensive experience in audiovisual production.
From design to multi-platform delivery, from advising to archiving your content, Klewel takes care of every detail.
From Geneva to St. Gallen, we are active throughout Switzerland. We have also acquired solid international experience and built a worldwide network of partners with more than 100 conferences covered outside Switzerland.
Technical planning and coordination of the various teams involved
Choice of the best solutions to meet your objectives
Professional setup of cameras, microphones, lights, beamers
Multi-track audiovisual recording in parallel sessions for major conventions
Assistance and training of your remote lecturers
Live multi-camera production, including slide projection feed in the final output
 Live streaming and recording of all audio, video and projection feeds
Fast delivery of all content in high quality standards
Interactions, translations, personalized lower-third integration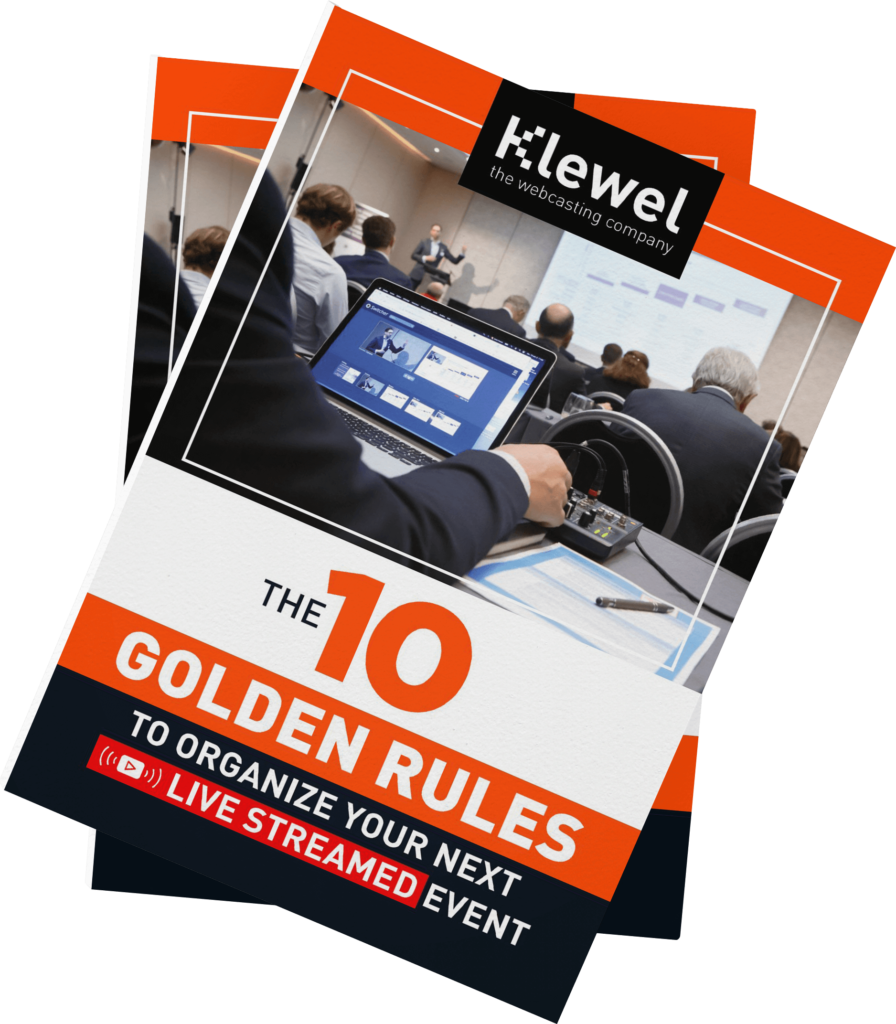 Download our free live streaming guide for event organizers
Hundreds of conference organizers have already trusted us. Based on these experiences, we have put together ten golden rules to make your next streaming event a success.
What type of event benefits most from an audiovisual recording?
Whatever the size and duration of your event, we will put it in the spotlight.
How does event capture work in practice?
First, we analyze your needs and constraints precisely to implement all the appropriate solutions and identify any potential risks. Then we bring together and lead the different teams that intervene on-site.