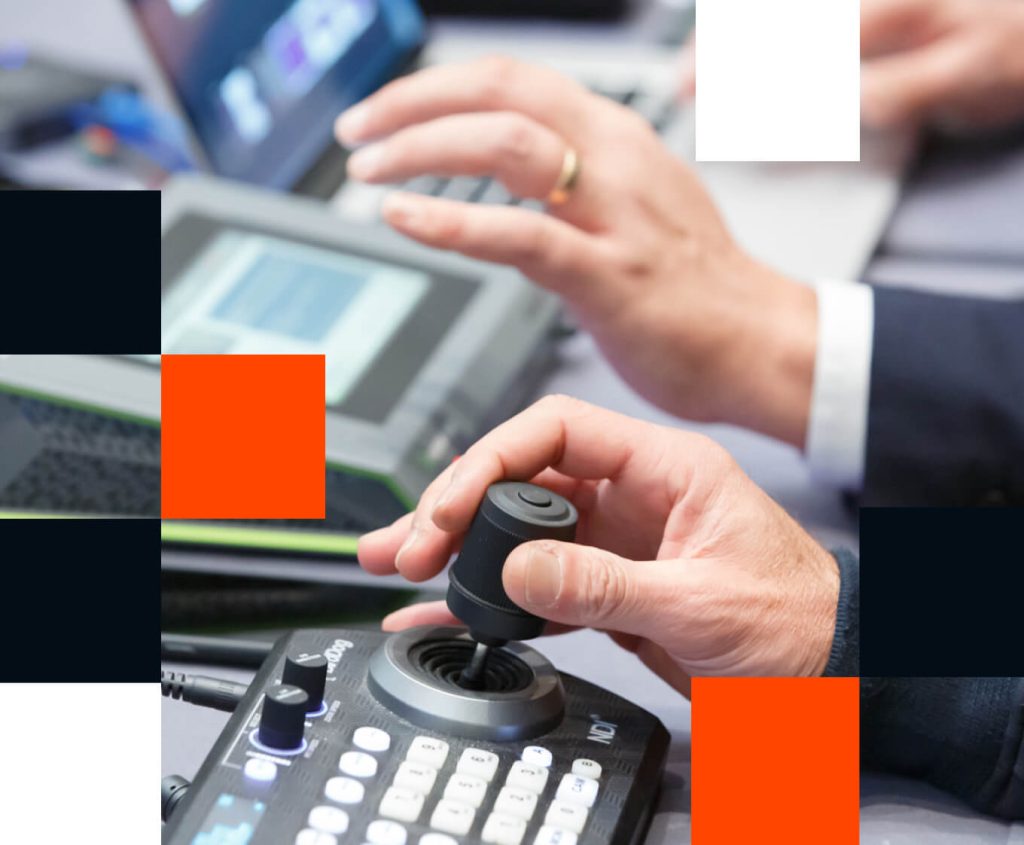 With a core group of three professionals, an international network, and activities on all continents, Klewel has been ensuring the visibility and longevity of clients' events for over fifteen years.
Klewel means audiovisual in Breton—the language of Brittany, France's northwesternmost region, and the culture of origin of the company's founder and director. The contraction of klévèt and gwelèt, meaning listen and watch, respectively, gave birth to the name, Klewel. 
Klewel SA is an audiovisual service provider, a spin off of the Idiap research institute, a European leader in artificial intelligence research, affiliated to the Swiss Federal Institute of Technology in Lausanne (EPFL).
For more than 15 years, Klewel has been offering innovative audiovisual solutions with experience in more than 200 locations in 40 countries, thanks to its network of partners in Switzerland and around the world, from San Francisco to Shanghai.
Tailor-made and innovative
The international scope of Klewel's solutions contrasts with the human-sized company, which has a core of three people. "We grew from the needs of our customers," recalls Maël Guillemot, director and founder.
Klewel's objective has always been to develop solutions that align with customer demands. Klewel's DNA is based on customization and innovation, allowing the company to push event technologies beyond their limits.
Managing director and founder
Let's rewind! Since 2002, Maël Guillemot has been working in multimedia information management at IDIAP, the European leader in artificial intelligence research. His family members are active in theatre scenography and live performance-related technics. 
This connection likely gave rise to the idea of a research project to record live conferences. Initially developed internally, the promising solution sparked Maël Guillemot's entrepreneurial spirit. It took him just six months to create the Klewel company in 2007. 
– Entreneurship training @ Babson College, US, with Swiss Venture Leaders 2008
– Master, Computer science & telecommunication, University of Rennes 1, France, 2002 including six month at UPC, Spain.
– Bachelor, Computer Science, University of Huddersfield, UK, 1999
Visual, audio, audiovisual.  After working on research projects in functional MRI at the HUG, he founded an Internet telephony company in Geneva in 2005. 
He then moved into the audiovisual field as a product manager for a large Swiss integrator. A mutual colleague introduced him to Maël Guillemot, and he joined Klewel in 2013 as Operations Manager.
– Founded an IP telephony company in 2005
– Bachelor in Computer Engineering HES, Geneva School of Engineering, 2003
Head of Product Development
He wants to serve the world with high-end solutions. Sometimes tempted by perfectionism, he still keeps a certain pragmatism. His appetite for quality naturally led him to Klewel, which he joined in 2021 as a Full-Stack Software Engineer.
He knows the audiovisual world, having been a radio host during his studies in Toulouse and an organizer of events around competitive video games. The rest is a professional path, rich in experiences between Paris and Switzerland.
– Master of Information Technology, European Institute of Technology EPITECH, Toulouse & Paris, 2010, including 1 year at California State University Long Beach, USA
– Bachelor's degree in Computer Science, Image & Sound option, University of Bordeaux 1, 2004