Web Player 1.1 is coming soon…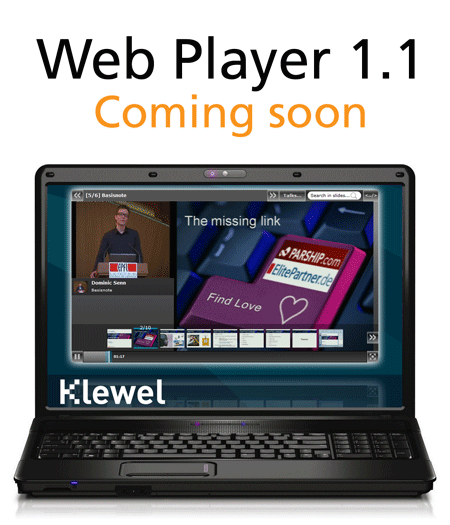 I am happy to announce it: Our new web player is coming soon!
This 1.1 version has some new improvements and sees its UI totally revamped! See bellow for more information about the changes and new features…
Less is more
The new UI is showing only the necessary parts, you simply over any area to access the full functionality.



Downloadable slides
Click on the new "Download slide" button to get it's high resolution image!
New ways to navigate
Over a slide with your mouse and click the new "Next" or "Previous" buttons to navigate quickly to the corresponding slides.
Know the speaker!
If his/her information are provided, you can learn more about the speaker by using the new buttons "Send him/her an email" or "Visit his/her website"



More powerful embed function
It is now possible to change the size of the embedded object. It allows you to embed the Web Player into your website or blog with customized size.
Navigation among talks and search improved
The navigation and search panes have been redesigned to be more powerful and easier to use.