Venture Ideas: Swiss venture leaders 2010
The 11th edition of "venture ideas @ EPFL" was organized on April 22nd, 2010 in partnership with the Collège du Management de la Technologie and Venturelab. Centered around the venture leaders laureates, it gave the opportunity to the 100+ participants to listen to 3 entrepreneurs: Robin Cornelius, Hubert Lorenz and Dominik Grolimund. It also gave the opportunity to listen to the elevator pitch of future entrepreneurs, the winners of venture leaders 2010.
Related posts:
http://www.inno-swiss.com/video/view/78/
http://vpiv.epfl.ch/page40553-en.html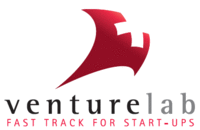 We would especially recommend the talk from Hubert Lorenz about Mimotec: a successful LIGA story where he talked about the steps in building a 10 million CHF annual cash revenue company in 10 years.
All the Klewel video links of this afternoon below: