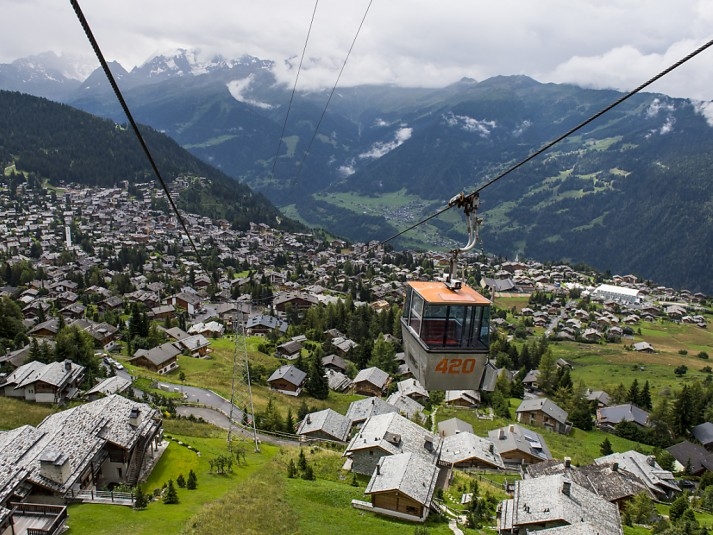 Back from VMIF 2016: Verbier wants to become the alpine leader in sustainable development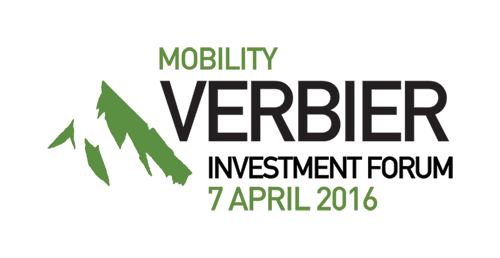 Verbier Mobility Investment Forum (VMIF) was organized at the W Verbier Hotel in synergy with the Swiss Mobility Days and the Antenne Région Valais Romand Day. The Verbier Mobility Investment Forum is an event focused on sustainable mobility. Mobility is one of the most innovative sectors of today's economy at the crossroad between accelerated innovation in the automotive and technology sectors and the rapid development of the shared economy. The Verbier Mobility Investment Forum (VMIF) was created in December 2014 in Verbier as the first European forum focused on sustainable mobility. The VMIF encompasses all aspects of mobility, from technology to business models, behavioural changes, policy and governance. All the presentations were webcasted by Klewel.
YoCar Project : an all-electric car sharing service
Walter CRUZ / Founder of YO!CAR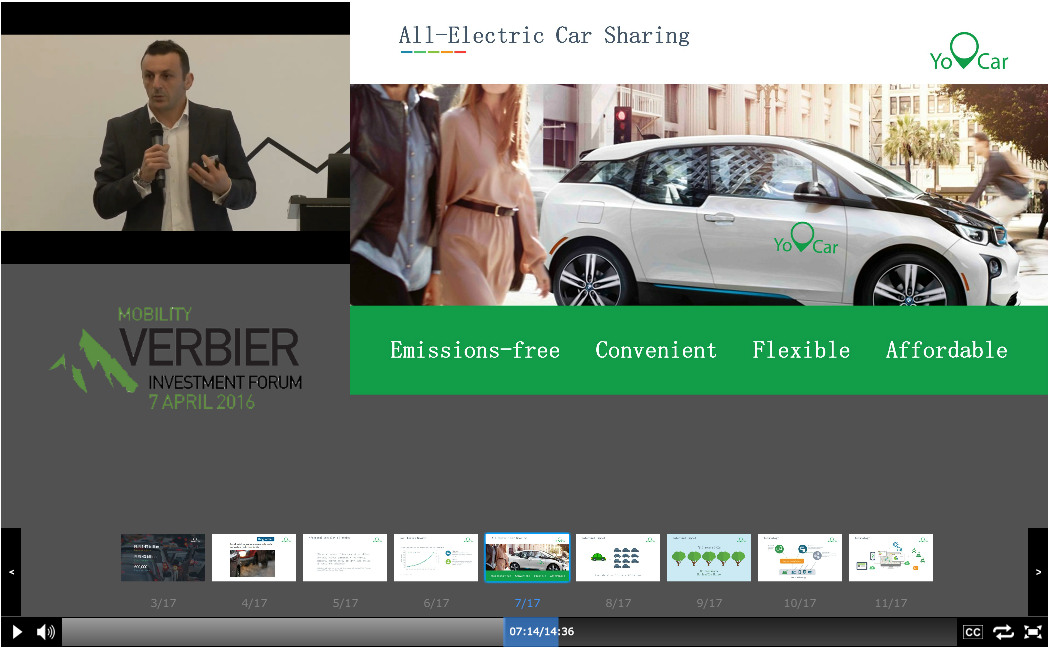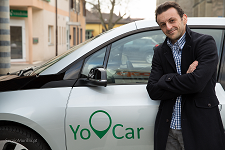 Walter Cruz has a consulting background with over 15 years' experience in strategic technology development and deployment in various international markets and industries. In 2015 he co-founded Yo!Car, an all-electric car sharing service, to offer a practical, sustainable and energy-efficient alternative to car ownership and a solution for the first and last mile transportation problem in urban areas.
The VMIF is:
1. A knowledge and exchange platform gathering experts and practitioners in sustainable mobility: investors, operators, technology providers, planners and policy makers.
2. A launchpad to start innovative projects in sustainable mobility in the region of Verbier and more widely in the Alps.
In other words: 'Think globally, Act locally! The VMIF is about initiating ​​new thinking, pioneering projects and expanding relationships.
About the organiser: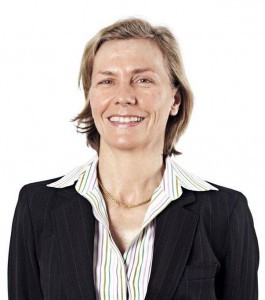 Isabelle Schirmer, organiser of the Forum, highlights the unique features of the event in terms of philosophy and format: «The Verbier Institute aspires to become a preferred partner for political and economic decision makers. Through the organisation of the Verbier Mobility Investment Forum, the Verbier Institute seeks to act as a catalyst, spearheading the formation of a community of experts in sustainable mobility and initiating pilot sustainable mobility projects at the local and regional level. In contrast to most traditional conferences, this forum is by invitation only, avoids 'bla‐bla' and focuses on concrete impact».

About the Verbier Institute: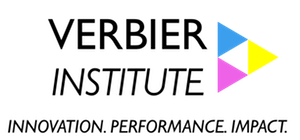 The Verbier Institute is a non-profit initiative created by the botza association. Botza, which means small forest in Swiss french, is a non-profit association established in Verbier, Switzerland. Since 2009, Botza has supported and promoted projects, studies and activities that bring about positive impacts for the environment, and the sustainable development of Verbier. Projects have included International Mountain Day, the Verbier Investment Forum, Green Pioneering Summit webcasted by Klewel in 2011. In 2014, Botza launched the Verbier Institute to have an even better and bigger involvement and impact locally and globally. The Verbier Institute pursues two major objectives through the creation of the Verbier Mobility Investment Forum: (1) create a European sustainable mobility platform to foster exchanges between experts and practitioners in sustainable mobility and collaboration between investors, operators, technology developers and political decision makers, (2) provide regional public and private decision makers with access to an international network of expertise and best practice to inform the design of local and regional projects. In other words, apply the motto: 'Think globally, Act locally!'.

All the other presentations of the VMIF were in french, for instance:
"Politique de Mobilité Cantonale – Canton du Valais" by Vincent Pellissier, Ingénieur cantonal et Chef du Service des routes, transports et cours d'eau (SRTCE).
"Forum Ecovillages et son Hackathon (concours pour développeurs informatiques) 2016 : Accès, mobilité & services pour les communes de montagne" by Didier Faure, Eco Villages Les Diablerets. More about Ecovillages, webcasted by Klewel in 2015: Ecovillages 2015 – La mobilité durable, au coeur des enjeux économiques des villages et vallées alpines
Just as Verbier Mobility Investment Forum , trust Klewel to webcast your events: Do not hesitate to contact us!
About Klewel:
Klewel provides webcasting services, live and on-demand. Klewel proposes a comprehensive webcasting solution, complete with an audio-visual capture software linked to a web platform that makes it possible to automatically reference, edit and publish content (audio, video, slide shows) in total simplicity. In addition, the content of each presented slide as well as the speech are also indexed which makes it possible to search specific terms of the meeting, and to caption the videos. Each event is accessible anytime, anywhere with an Internet connection.