Talk by Prof. Gillberg, Professor of Child and Adolescent Psychiatry
In March 2011, Sophie Dow, the founder of the charity MindRoom organized a congress No Mind Left Behind in Glasgow, webcasted by Klewel.
Christopher Gillberg, Professor of Child and Adolescent Psychiatry at The Gillberg Neuropsychiatry Centre in Gothenburg, was awarded the prestigeous Söderbergska Priset in Medicine on Monday 16th April in Stockholm. Preceeding the award ceremony was a seminal seminar titled ESSENCE, put together by Christopher Gillberg.
The video of the talk during the MindRoom congress has been made public: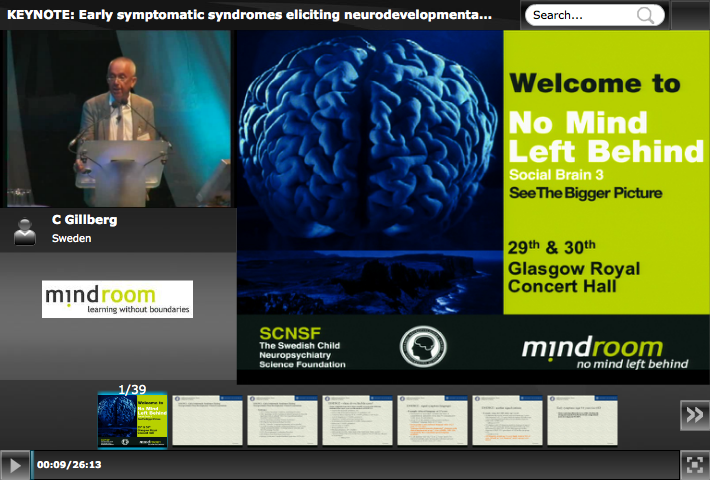 The acronym ESSENCE stands for Early Symptomatic Syndromes Eliciting Neurodevelopmental Examinations and is a concept Christopher Gillberg introduced a few years ago. It is a generic term for all the overlapping conditions with early childhood onset. It also encourages parents and health professionals to work together as early as from birth if necessary. To register worries and then to track and accommodate them as the child grows.