The future of Conversational Interaction Technologies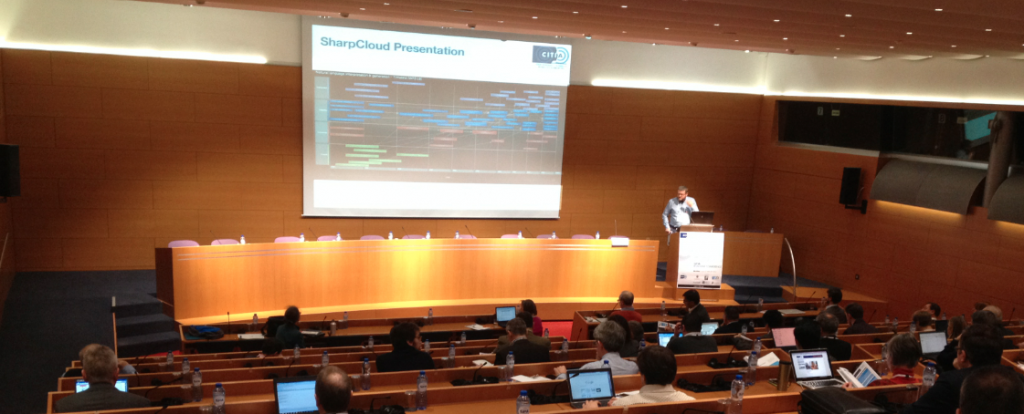 On February 24- 25 took place in Brussels, Belgium, the CITIA (Conversational Interaction Technology Innovation Alliance) Roadmap Conference, supported by European Project ROCKIT. All the presentations are available on demand. In other words, around 100 research scientists and industry representatives in the domain of speech recogition gathered during two days to discuss the future of speech recognition research in Europe.

Prof. Steve Young from the University of Cambridge gave an introductory keynote in which he talked about the Ubiquitus Web (slide 6, 1st minute), the industry leaders separating the Goliaths (Google, Apple, etc) from the Davids (start-ups companies generally bought by the Goliaths) at slide 23 – 8th minute, and then for the tech experts he drawed a diagram illustrating the implementation of such Conversational Interaction, slide 37, at minute 16: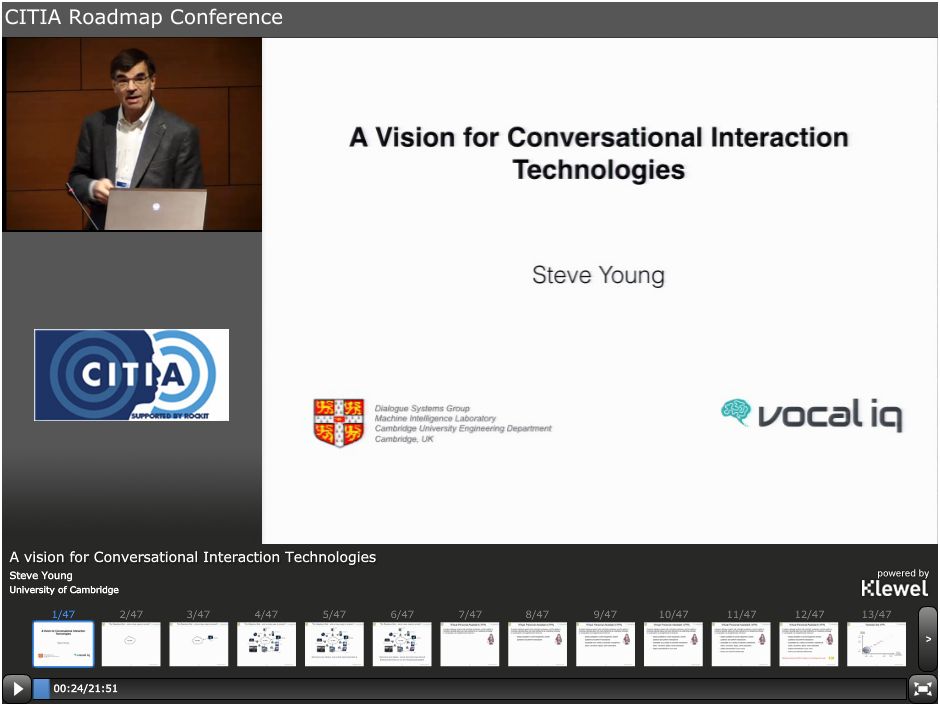 The CITIA Roadmap Conference aimed to:
Share the first version of the Roadmap for Conversational Interaction Technologies produced by the ROCKIT project and collect critical feedback on its content. ROCKIT European project develops a research and innovation agenda including a strategic roadmap in the area of natural conversational interaction and has arrived to a first version of the roadmap after the first year of the project.
Launch the Conversational Interaction Technology Innovation Alliance (CITIA), aiming to form a broad-based, cross-sector community around the ROCKIT roadmap as a long-term route to sustainability.
The 2-days conference programme enabled the exchange of ideas and networking among all stakeholders of the European Conversational Interaction Technologies ecosystem, among which SMEs (including Klewel!) and corporations, universities and research institutes European institutions, specialized media.

The conference programme had five interactive sessions where stakeholders debated around the five scenario of the ROCKIT Roadmap and present industry models and business cases:
Steve Renals from the University of Edinburgh concluded with a recap of the 2-day event.

Related Tweets during the event

For more information on CITIA please visit: http://www.lt-innovate.eu/citia.
If you also would like your event to be webcasted on demand, simply contact us or give us a call +41 27 722 43 42.