The 2019 Annual Conference of the Swiss Society of Neonatology addressed Challenges in Perinatal Medicine. Young pediatricians and neonatologists as well as nurses, midwives and obstetricians actively participated and presented their research.
Prof. Thomas M. Berger, Medical Doctor, past member of the board of the Swiss Society of Neonatology gave this talk entitled "The beginning of life, A neonatologist's View(s)" at the Annual meeting as well as a year earlier at the national ethics committee here in Switzerland.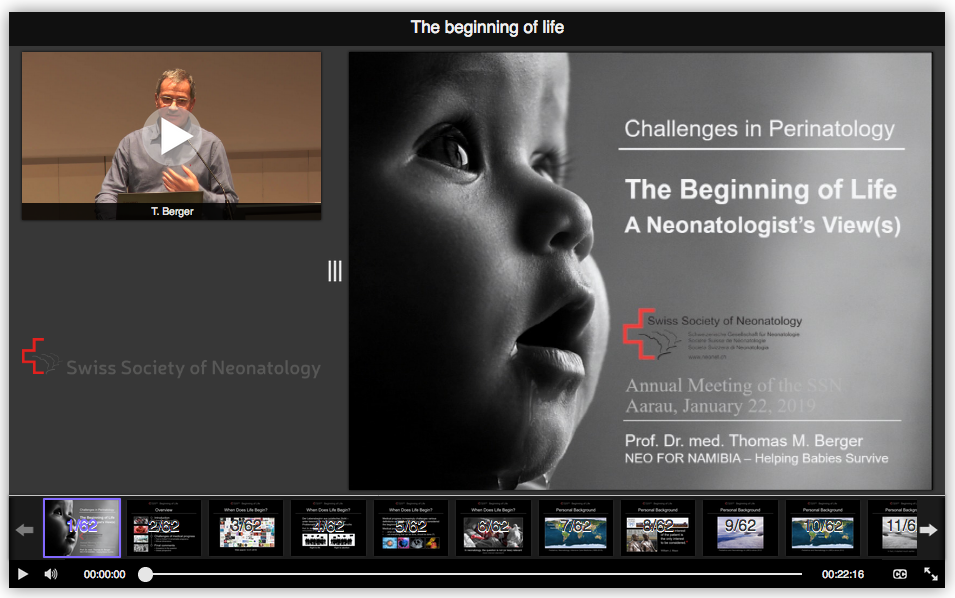 Through his talk, he addresses this question: Do we really want all those fascinating technnological medical progress — if we take a global perspective ? He talked about beginning of life versus personhood.
He thinks that the question "when does life begin" is not really relevant for a neonatologist. The question is more "what is the best to do in the interest of the patient".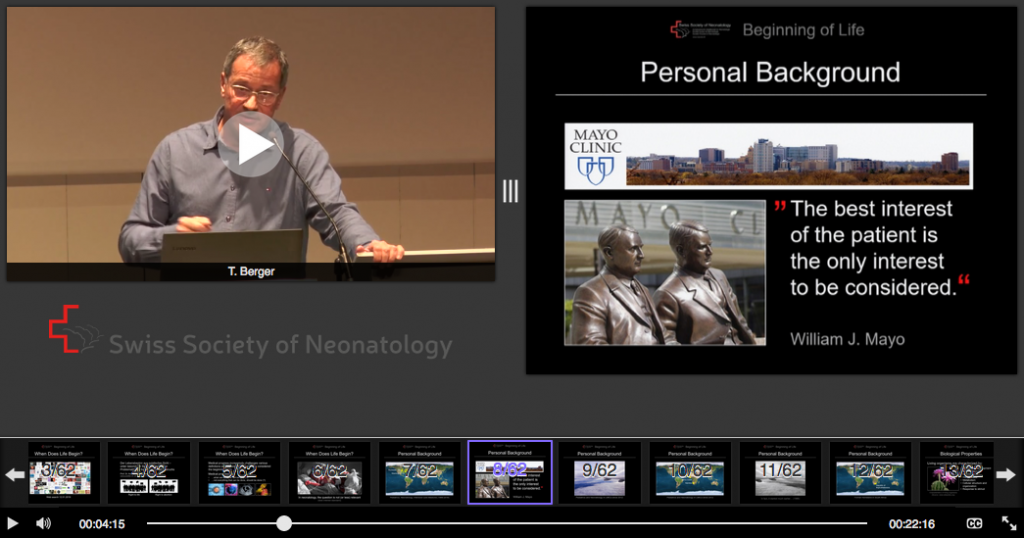 His answer: "I do not know when life begins, I think this is the wrong question actually":  The question in neonatology is "what is the best to do in the interest of the patient"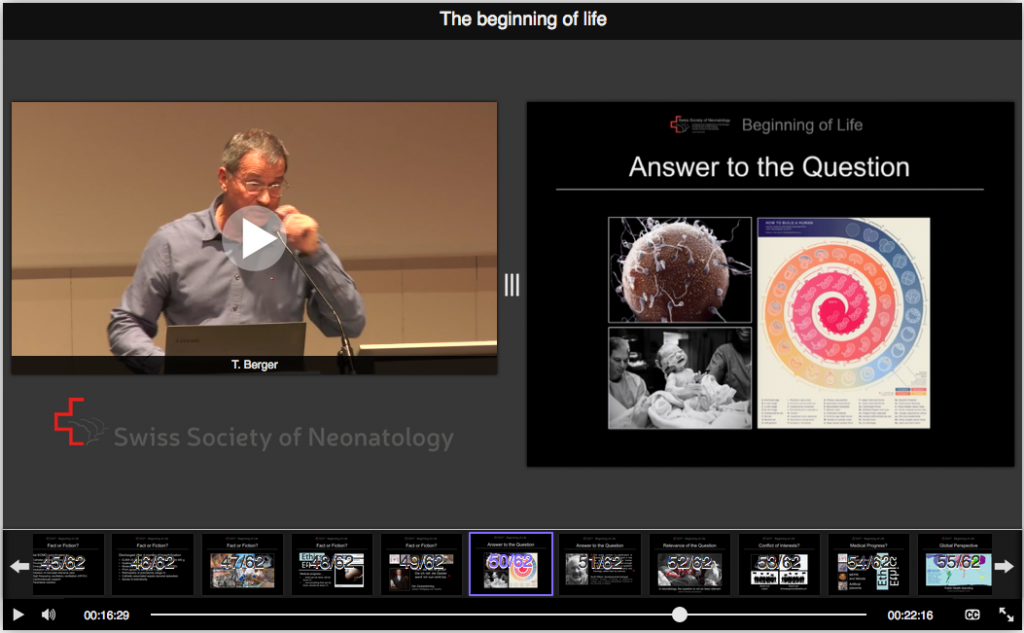 He mentionned the conflict between right to life vs right to abortion. He thinks medical progress has reached amazing levels, but on the other hand, he is "also a little bit concerned about what we are doing":
He pointed in slide 55 that we have a global problem that we cannot simply ignore. The gap between high income and low & middle income countries is enormous: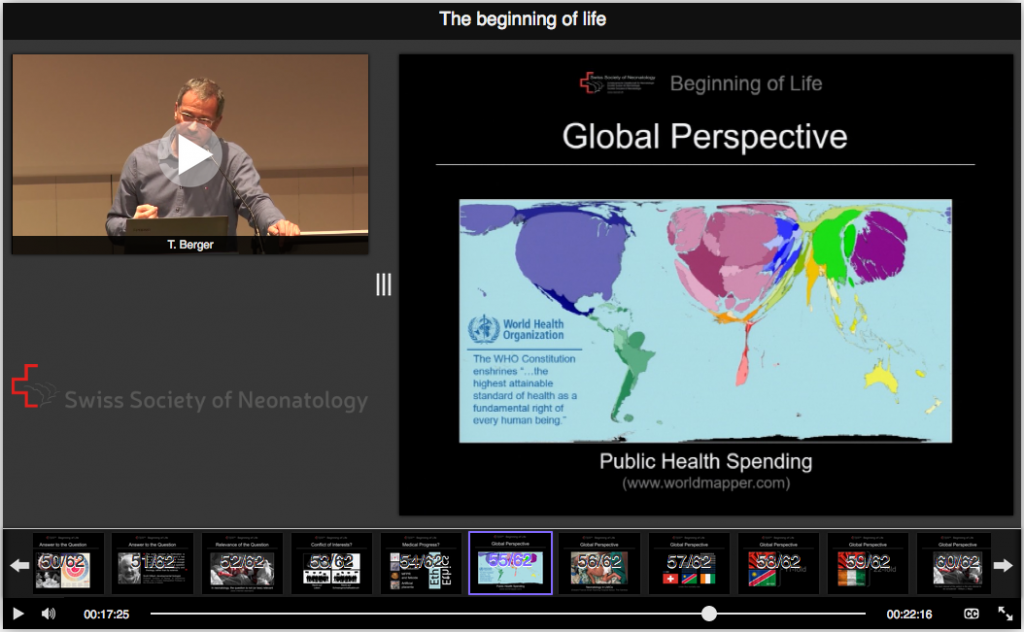 "The best interest of the patient is the only interest to consider. It is true for Switzerland but also for Africa."

With more than 25 years of experience in neonatology in various high-income countries, he wants to share his knowledge with physicians and nurses in less privileged countries. Helping to improve neonatal care at the Rundu State Hospital in the North of Namibia has become his passion.
He founded Neo For Namibia – Helping Babies Survive is a non-profit organization based in Switzerland that focuses on the implementation of simple medical interventions that are known to improve survival rates of newborn infants.
Prof. Thomas M. Berger has been in charge of selecting the cases of the month and publish them on the neonet website for Swiss neonatologists.
This year, the 2nd Annual Humanitarian Neonatology Award was given to:
Barbara and Congsor Deak (Zurich): Néonatologie Hôpital Albert Schweitzer, Haiti
Matthias Roth-Kleiner (Lausanne): Souffle2Vie, Guinea
Best short presentation – Chloé Tenthorey et al. (Lausanne)
Discharge teaching quality, readiness for discharge, and post-discharge healthcare utilization in mothers of hospitalized neonates from a Swiss NICU: a correlational descriptive study
Talk given in French: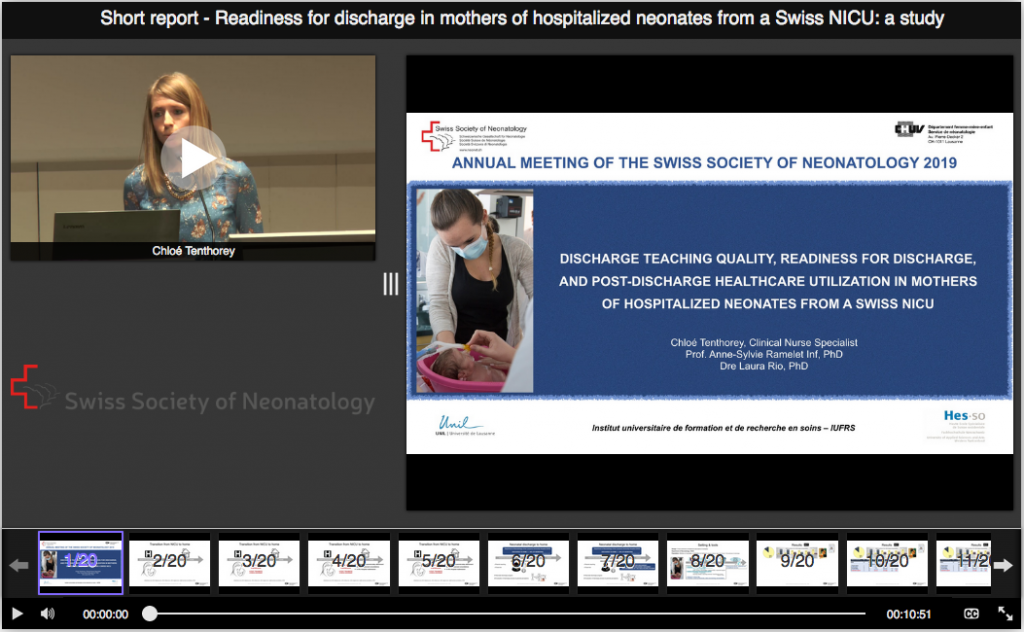 About Klewel: Klewel offers the latest end-to end webcasting services. This allows your events and lectures to be shared publicly or privately, to give your organization the visibility for events and lectures on the basis of a totally innovative IT solution, which automatically records and indexes all the content (audio, video and slides) presented at conferences and university lectures. Audio streams, video content and slides shows are stores in a synchronized manner. As an optimal blended learning solution, Klewel's vision is to democratize lifelong learning via technology-mediated instructions. Klewel gives long term value to lectures, worshops, symposia, conferences, congresses of all sizes. Do not hesitate to contact us!