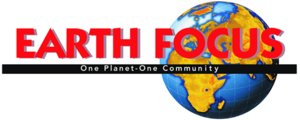 The Earth Focus foundation, continuing the work with young people started within the renowned Bellerive Foundation, organized the World Youth Conference (8-11 November 2010), in Geneva.

The conference welcomes young people from all over the world to contribute to the subject of Climate Change and Sustainable Development.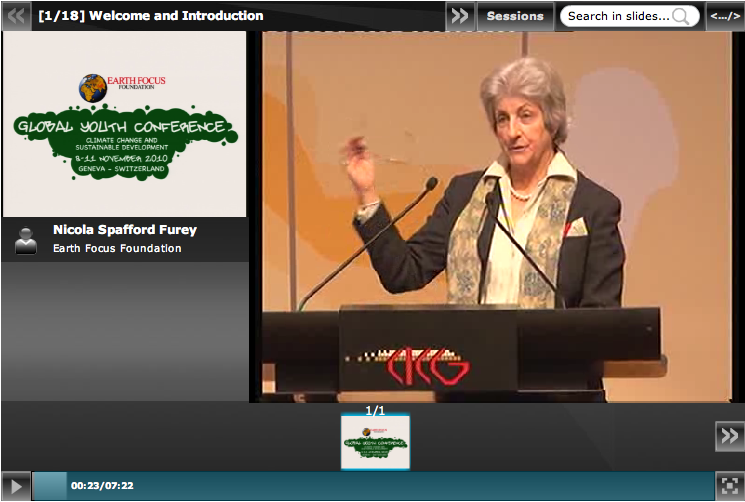 The conference consisted of plenary sessions with experts regarding the effects of climate change, such as:
Mrs Nicola Furey, Vice President, Earth Focus foundation
Dr Quentin Deville, Member of the Board, Earth Focus foundation
David Hiler, Minister of Finance, Canton of Geneva
HRH Prince Frederick von Saxe-Lauenburg, Grand Cross Saxe-Lauenburg (GCSL), Fellow of the International Institute of Peace Study of London (FIIPS), Children of the World[ref name="TeddyBear"]Prince Frederick von Saxe-Lauenburg, with and for Children of the World, is organizing a Teddy Bears' picnic in Geneva, in Summer 2011. Please contact the foundation if you want to collaborate, donate funds, time or anything from office space, phone line, fax machine or computer; any help is very warmly welcome![/ref]
Dr Curtis Doebbler, Visiting Professor at Geneva School of Diplomacy & International Relations
Philippe de Rougemont, Noé 21
Dr Maria Mendiluce, WBCSD
Elliott Verreault, ItsOneHumanity
Adam Koniuszewski, Green Cross
Dr Rudolph Rechtsteiner and Hans-Jörg Haas, Greenpeace
Martin Atkin, WWF
Rosie Waygood, Children of the Earth
Marie-Noëlle Keijzer, WeForest[ref name="WeForest"]For a limited time only, you can purchase an ecologic ICE-WATCH that will allow WeForest to plant 100 trees! More information on their website.[/ref]
Heiner Benking, Council on Global Issues
Carlos Giger, GoCycle
Henry Derwent, International Emissions Trading Association
Stands from many of those organizations were present on site, to expose and promote their activities, give information and testimonies of their actions, and initiate discussion with the conference attendees.
The conference started with encouraging words from the Earth focus foundation and a message from the Geneva Authorities. The audience had the privilege to attend very interesting presentations completed by questions and answers with the panel.
The themes of the day were "Education, Youth and Civil Society" and "Nuclear, Clean and Renewable Energies".
After a presentation by Antony Hequet, Jon-Hans Coetzer, General Manager and Academic Coordinator of the Geneva School of Diplomacy & International Relations, introduced several presentations from students of the Koc School, Turkey, on the topic of education, youth and civil society.
The plenary sessions were complemented by workshops on various topics, such as:
Ethics in Modern Society by Brianan Kiernan and Antony Hequet
Climate Change and the Global Commons by Heiner Benking
Ecology, Economy and Social Flow by Sarah Dreyfus
A New Approach to our Environmental Dilemna by Rosie Waygood
Connecting to our higher values and the power of thought by Karoline Buys
Latin America: Strategies Inherent to Natural Resources and Sustainable Tourism as a Development Alternative (Venezuela) by Corina Cortes
In the field of climate change and biodiversity, students from the Collège André Chavanne, Collège du Léman, Collège Rousseau and the Koc School have presented their work which led to intense debate and discussions.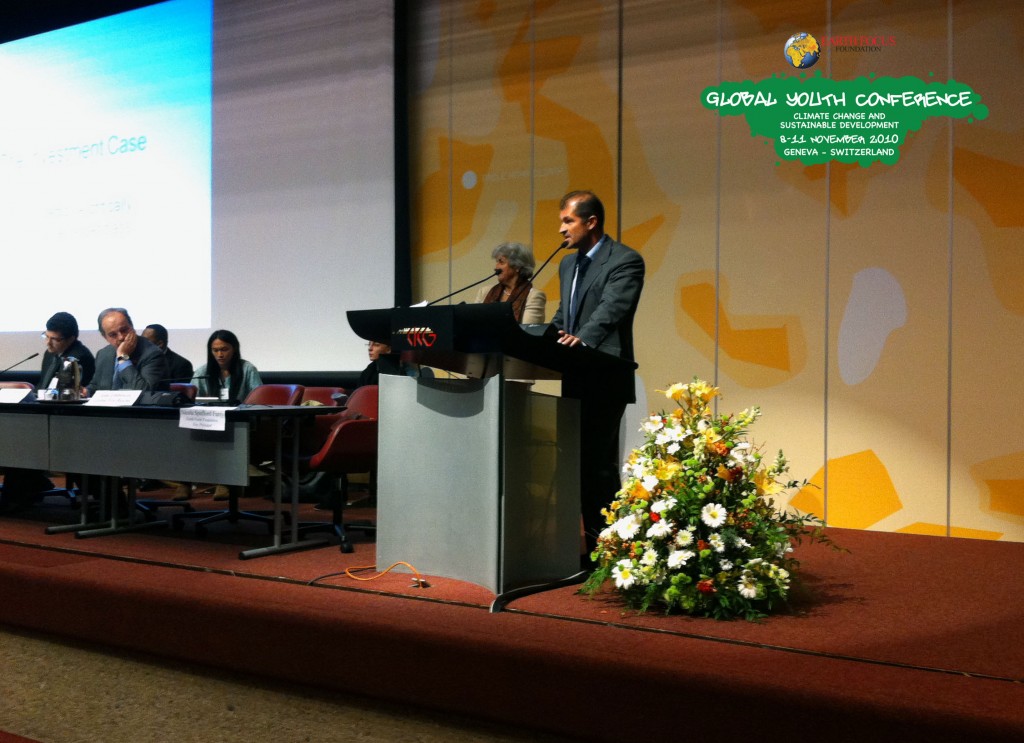 On Wednesday, the workshops covered different topics such as:
Protecting Human Rights in a Future Climate Regime by Curtis Doebbler and Margreet Wewerinke
The Hazards of Climate Change on Socio-economic Development by Dorina Drowniak, Bedir Özuslu, Cem Albayrak, Melih Yavci, Selin Arisal and Vidal Arditi
Zermatt Unplugged by Brianan Kiernan
Visualising the inner Yes to Creating a Sustainable World by Rebecca Inauen
Creating from a space of alignment by Philipp Knechtle
Oriental Coaching, a powerful tool to achieve a sustainable human development by Jordi Tebé
During the morning, Noé 21 and ItsOneHumanity presented films and Philippe de Rougemont animated a workshop and debate. Following the proposition of Prince Frederick von Saxe-Lauenburg, a 1 minute silence commemoration in memory of the First World War armistice was made at 11am, the 11th of November. A message from Jean-Paul Moka (viewable below), from Congo, was shown to the participants which had the opportunity to comment and respond to. The conference ended up with voting on a clear message to negotiators at COP 16 in Cancun and a walk to Place des Nations to deliver the message to United Nations, World Meteorological Organization, Intergovernmental Panel on Climate Change and World Trade Organization.
Message from Jean-Paul Moka: