VATEL Switzerland Open Day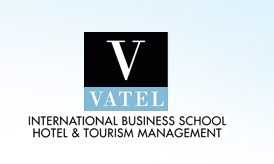 VATEL Business School is based in Martigny Switzerland in the same building where we are at Klewel in the so-called Centre du Parc.
The Centre du Parc includes a hotel Mercure, the Idiap research institute, Ideark incubator, Business Valais and a couple of other companies such as Cinetis, KeyLemon, Koemei, Geroco, Moka Studio, Quantesys. And last but not least, a hospitality school VATEL.
VATEL Open Day in video: