The association Swiss Marketing Vaud invited a valaisan to share his experience to renew the positioning of a product like no other: a region.
Who is Crans-Montana today? To this question there are as many answers as there are inhabitants. I therefore oriented my thinking differently and identified the values, the attractions, and especially the assets. These USPs existed at its birth in 1893, which are still present today, but especially those that do not exist elsewhere and that represent the essence of its future development, says Samuel Bonvin.
Samuel Bonvin, Marketing & Events Manager, Crans-Montana Tourism and Congress.
Conference of Samuel Bonvin, on the construction of the Crans Montana brand
From the beginning, Samuel Bonvin sets the scene: Mountain tourism in Switzerland in 2017 is: the sharp rise in the Swiss franc, strong competition in the seaside, an unpredictable climate, a general decline in skiing (more info on this last point).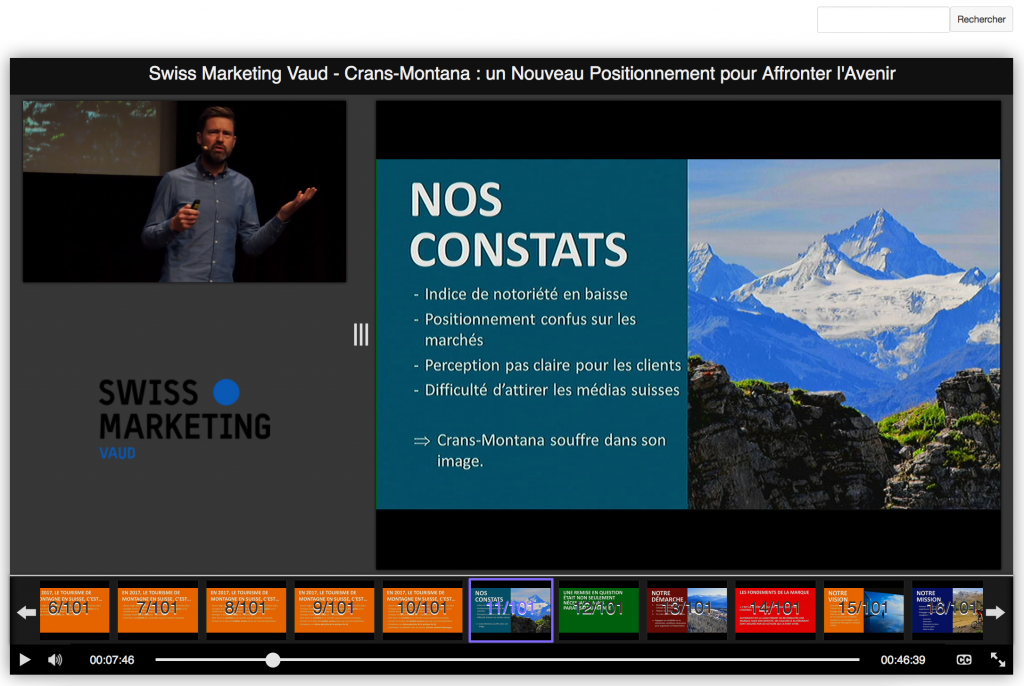 Once the situation is posed, Samuel Bonvin presents his approach: :
Modify the image with a new brand concept
Federating actors
Co-create and sustain the brand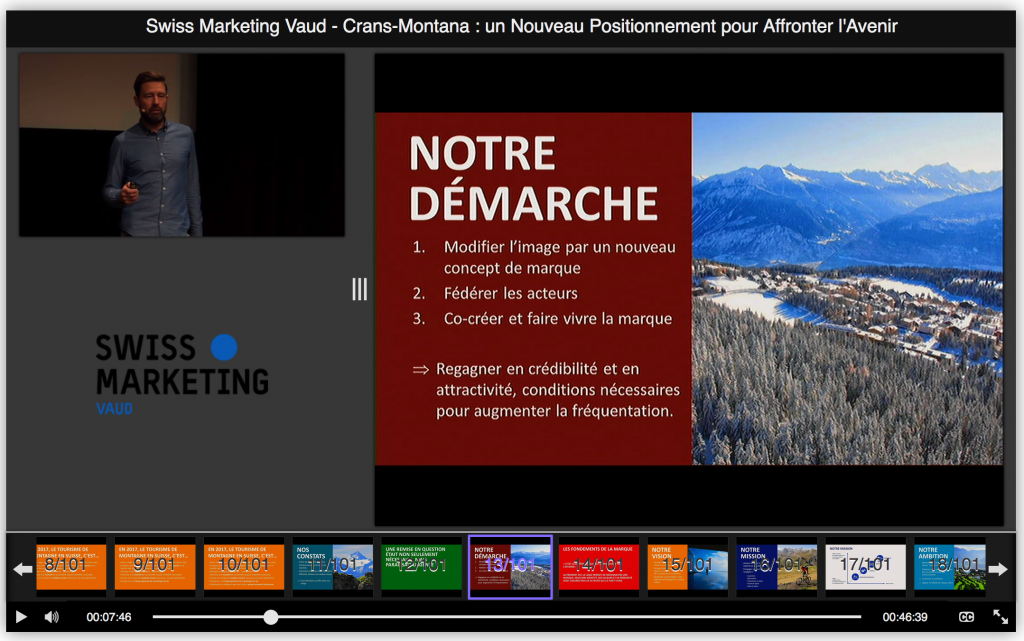 How will the brand be expressed:
An article in 2011 where we learn that he is the founder of the Caprice Festival
Other Klewel content in this area that may interest you:
Crans Montana's promotional video on YouTube
Klewel is a partner of Swiss Marketing Vaud to promote their conferences. If you also want to highlight your conferences, please contact us on +41 27 722 43 42 or via our contact page.page.
Photo by Sandra Culand, more pictures.